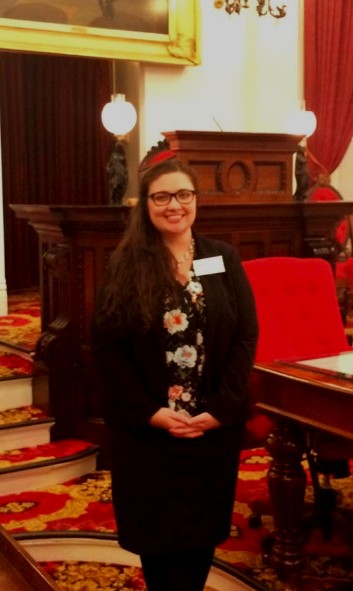 Danielle grew up in Burlington, Connecticut, and graduated from Lewis S. Mills High School in 2007. She then obtained a Bachelor of Science in Actuarial Mathematics, with minors in Management and International Studies at Worcester Polytechnic Institute. While at WPI, Danielle was inducted in to the National Residence Hall Honorary, was elected to serve as the Advertising Co-Chair of the Social Committee, and was extremely active in Alpha Phi Omega, a co-ed community service fraternity.
She then attended the University of Connecticut School of Law and the University of Connecticut Schol of Business to pursue a joint law degree and MBA. In law school, she primarily focused on Tax Law, earning a Tax Law Certificate, American Indian Law, and Business Law. She earned CALI Excellence Awards for her outstanding performance in Mergers and Acquisitions, Spanish for Lawyers II, and International Aspects of U.S. Taxation. During law school, Danielle became a member of Phi Alpha Delta, the Corporate and Securities Law Society, and the Women's Law Society. In business school, Danielle's primary area of study was International Business, and she served as the Vice President and the Acting President of the Graduate Business Association.
Danielle was admitted as a member of the Bar in the State of Connecticut in October 2015. After sitting for the bar exam a second time, she was admitted as a member of the Bar in the State of Vermont in October 2016. She became a member of the American Bar Association in April 2016, the Vermont Bar Association in October 2016, and the Windham County Bar Association in November 2016.
She currently resides in Westmoreland, New Hampshire with her husband, Trevor Allard, their son, Tommy, and their dog, Tico.